Fraud Detection: Warranty Claims
Reduce Warranty Claim Expense by Better Fraud Detection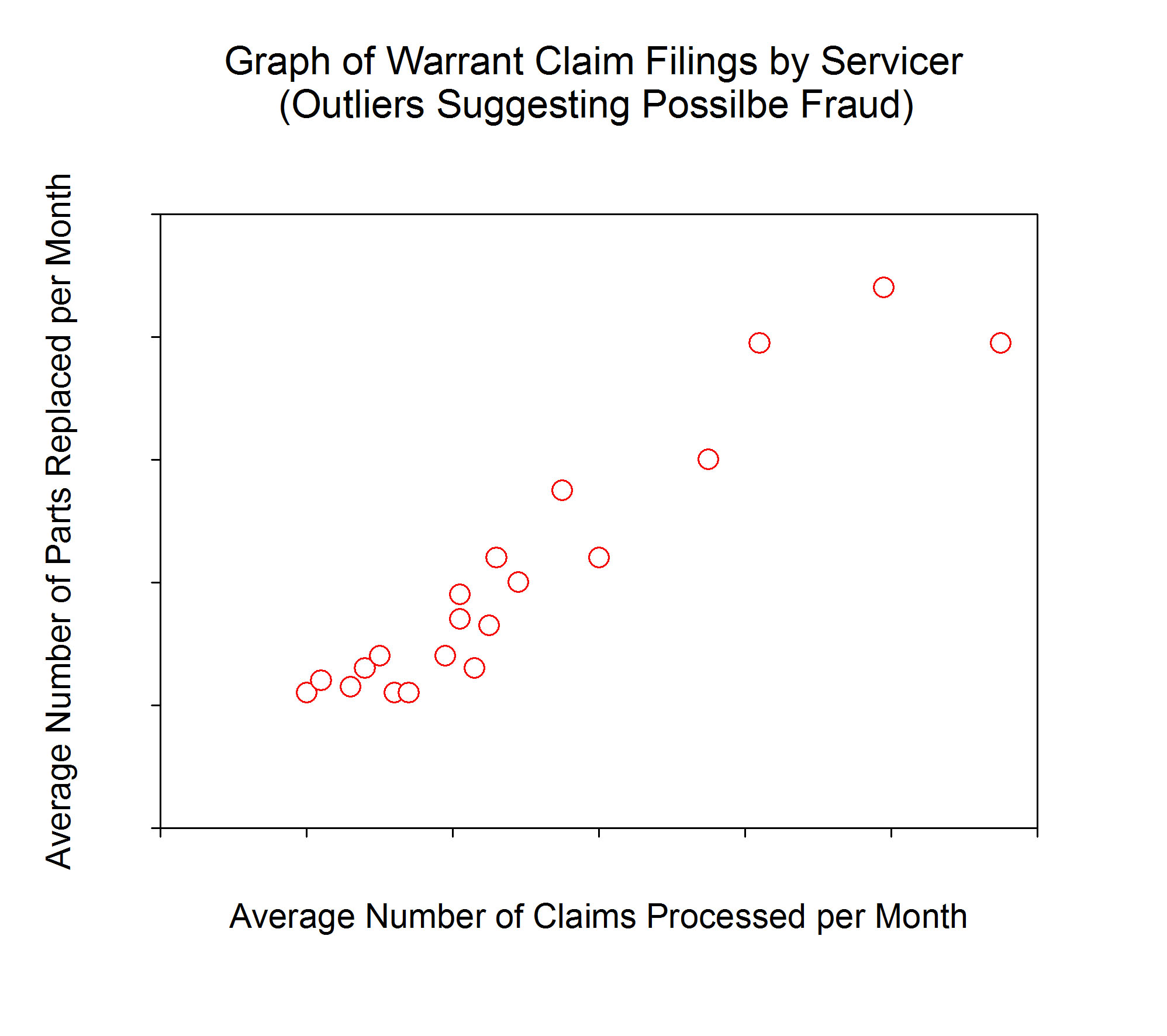 In this study, we demonstrate how analytics is used to help manufacturers detect fraud in their warranty claims data. Traditional methods of adjudicating claims tends to be manual by an individual auditor that follows set rules and guidelines. Using analytics, the process is automated with the technology able to see patterns in the data an individual just can't see. Types of fraud where analytics helps in detecting fraud include:
• Fictitious clients and/or claims,
• Double billing on replaced parts, and
• Excess or unnecessary repairs or parts replacement
While analytics is not meant to replace the current claims processing system, it should take a second pass against the data to find those unusual patterns and suspicious links that telegraph possible fraud.
The objective of this study is to present an effective method of controlling warranty claim costs. With estimates of 10% to 15% of warranty claims being fraudulent, the direct cost savings is significant. In addition, secondary effects such as lost revenue from stolen parts being resold, increased costs from additional security and insurance, and reduction in unnecessary field audits makes detection a clear winner.
Request a Download
Stay Connected

Visit the ACG Blog

Connect with ACG
When you request this report, we will also update you with information on new whitepapers, research studies and more. If you no longer wish to receive our emails you can unsubscribe at any time by sending us an email message using the Contact Us page.
By submitting your email address, you acknowledge that you have read the Privacy Policy and that you consent to our processing data in accordance with the statement.
If you have any questions, please email us at creig@analyticsconsultinggroup.com