Fraud Detection: Healthcare Claims
Improving Healthcare Claim Fraud Detection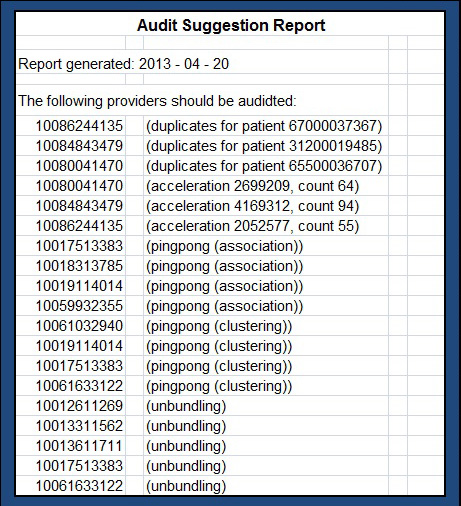 In this study, 9400 records based on fictitious healthcare claims data were subjected to the first two of the following possible tests:
• Duplicate claims
• High volume claims
• Numeric abnormalities
• Multiple claims for same patient by same provider
• Provider submission anomalies
• Multiple claims for same patient by different providers
• Multiple procedures replacing a single one
For the duplicate claim analysis, we used aggregation techniques to count the number of claims by each provider for the same patient on the same date. In the case of the acceleration analysis, we used aggregation to calculate the month-by-month incremental change in total billing and number of claims for each provider.
The tests identified a number of claims as being fraudulent in the test data set.
Request a Download
Stay Connected

Visit the ACG Blog

Connect with ACG
When you request this report, we will also update you with information on new whitepapers, research studies and more. If you no longer wish to receive our emails you can unsubscribe at any time by sending us an email message using the Contact Us page.
By submitting your email address, you acknowledge that you have read the Privacy Policy and that you consent to our processing data in accordance with the statement.
If you have any questions, please email us at creig@analyticsconsultinggroup.com