Marketing: Customer Segmentation
Improving Marketing Campaign Results from Better Customer Segmentation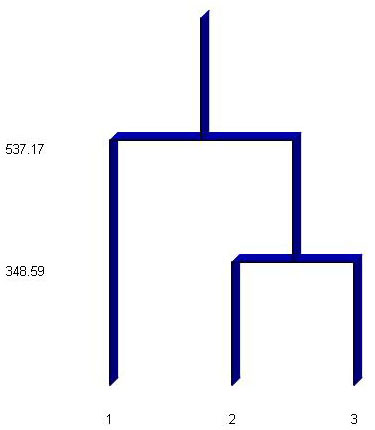 In this study, customer data from a fictitious Office Supply Company was used to identify criteria used to segment customers based on purchasing behavior and customer descriptors (demographic in the case of consumers and firmographic variables in the case of companies). The output of the model includes the number, size and profile of the needs based market segments as well as differentiation factors among the segments. The graph on the left shows the output from the clustering process (three segments were determined to be ideal, 1, 2, and 3).
The objective of this study is to demonstrate the use of segmentation in the acquisition of new customers through marketing programs that are better designed with offerings and messages that meet these segments shared needs and wants.
Request a Download
Stay Connected

Visit the ACG Blog

Connect with ACG
When you request this report, we will also update you with information on new whitepapers, research studies and more. If you no longer wish to receive our emails you can unsubscribe at any time by sending us an email message using the Contact Us page.
By submitting your email address, you acknowledge that you have read the Privacy Policy and that you consent to our processing data in accordance with the statement.
If you have any questions, please email us at creig@analyticsconsultinggroup.com