Founder
Creig Foster
C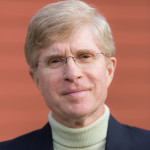 reig is the Principle and Founder of Analytics Consulting Group. He established ACG to help clients measure and improve business performance through automation and process improvement. With the advent of advanced analytical platforms and predictive modeling software, he has expanded the company's original charter to making these analytical capabilities available to companies seeking performance improvement and better decision making.
Mission
Using data mining, statistics, analytics, data visualization, and predictive modeling, ACG has incorporated these tools into models and techniques including diagnostic tools that address a wide variety of business issues:
• Marketing campaign management
• Customer loyalty and retention
• Lead generation and qualification scoring
• Marketing mix allocation and ROI analysis
• Fraud detection (insurance claims, payables, warranty claims, etc.)
• Sales forecasting and customer profitability
• Working capital management and cash flow
• Collections, inventory, credit scoring
Creig's Experience
With over thirty years as a sales rep and executive, banker, consultant, project manager, educator and owner of his own consulting business, Creig has honed his expertise in most aspects of business management, especially in the areas of sales, marketing, change/project management, cash management, performance improvement, treasury operations, and education (professorial instructor at both the college and graduate school levels).
Creig is one of a select number of professionals that has combined his practical corporate experience with the use of advanced business analytics – data mining, statistics, data visualization, and predictive modeling to help companies solve their day-to-day business problems, enhance management's decision making process and install on-going performance metrics and reporting.
He is a strong believer that better informed decisions using analytics and in-depth business reporting leads to better financial results – increased revenues, greater profits and reduced costs. Companies, both medium and large, have benefited from his corporate background, investigative skills, problem solving capabilities and practical application of these analytical tools. Not only are benefits realized quickly but on-going performance measurement and reporting using KPIs help to improve business operations and financial results.
He gained a broad sales background while progressing up the ladder from territory sales rep at Lever Brothers and Xerox to Sales Manager and VP Sales at Bank of America's Cash Management Consulting Group. Direct corporate marketing experience was acquired while working for ProBusiness (acquired by ADP) where he managed all facets of a new product launch including marketing collateral, promotion, training sales reps, marketing plan, lead qualification through numeric scoring, inter-face and coordination activities with sales, operations, finance and IT and roll-out of the new HR back-office support service.
His consulting and systems development/implementation experience includes positions at Northern Trust Bank, Bank of America, TRW, KPMG, IBM and Siebel (acquired by Oracle). In these roles, he was responsible for managing projects for Fortune 500 companies (Pacific Bell, Time Warner, Boeing, PG&E, etc.) encompassing Sales Force Automation, Customer Relationship Management, Enterprise Marketing, document management (Documentum), sales forecasting, cash forecasting, data warehouse design, calling card fraud detection, cash management (receivable, payables, and inventory management), customer information systems, change management, profit improvement, etc.
Business analytics experience includes data visual analysis, predictive model building, and business reporting design and implementation in the areas of marketing campaign management, customer loyalty and retention, lead generation and qualification, marketing mix allocation, promotional planning, product and price management, demand forecasting, etc. Companies he has recently been engaged by include Lexis Nexis US Legal Markets, NASA – Human Factors Research Group, ProBusiness, Industrial Metal Supply, etc.
In the financial area, improvement opportunities along with meeting reporting needs were realized in the areas of sales forecasting and customer profitability, working capital management and cash flow generation, inventory management, and credit and collections. Representative projects include work for ProBusiness, Syntex Corp (acquired by Roche), Fitech Laboratories, optionsExpress, etc.
Creig holds a BA in Marketing from Northwestern University and MBA in Finance from DePaul University, Chicago. Previously he taught at Golden Gate University's MBA program, San Francisco and currently teaches marketing on-line courses at University of Phoenix undergraduate school.